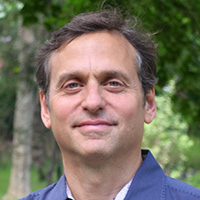 Todd Germain (LCSW, OTR) is a parenting expert and certified child and adolescent psychotherapist who has been working with parents and children for over 30 years. Todd is the Director of the Parent Center of the William Alanson White Institute in New York City where he teaches and supervises students as well. He has also been an Adjunct Faculty member and has taught child therapy classes at Fordham University. Todd utilizes his advanced training in the use of mindfulness techniques and dialectical behavior therapy (DBT) to help both parents and children.  
Todd is the co-author of "Lesson Planning a la Carte," a book that helps teachers to make their lessons accessible to children and adolescents with special learning needs. He has consulted in a variety of educational settings in order to successfully implement this program. He has presented to parent and school groups on a wide range of subjects including autistic spectrum disorders, learning disabilities and sensory processing disorder.

Todd holds an M.S.W. from Yeshiva University and a B.S. in Occupational Therapy from Buffalo University. He also holds a certificate of completion from the William Alanson White Institute for Child and Adolescent Psychotherapy. Todd maintains a private practice in Manhattan's Columbus Circle and lives in New York City with his wife, two children and their lovable dog Olive.